Don Vittorio
Country Village
Surrounded by nature, Don Vittorio Country Village is just a few kilometres from the Gole dell'Alcantara, enclosing the spectacular nature as you go up the Alcantara River, on the banks of which the Alcantara River Park was established and 10 km from Taormina.
For nature lovers and those who love wholesomeness, you can collect fresh eggs in the morning from the hens who "nest" in the large facility.
Don Vittorio Country Village is the spot for anyone looking for a timeless environment and peace and quiet, to spend your holidays in complete relaxation and where you can enjoy the fabulous sunsets as you sip your favourite cocktail at the bar by the pool.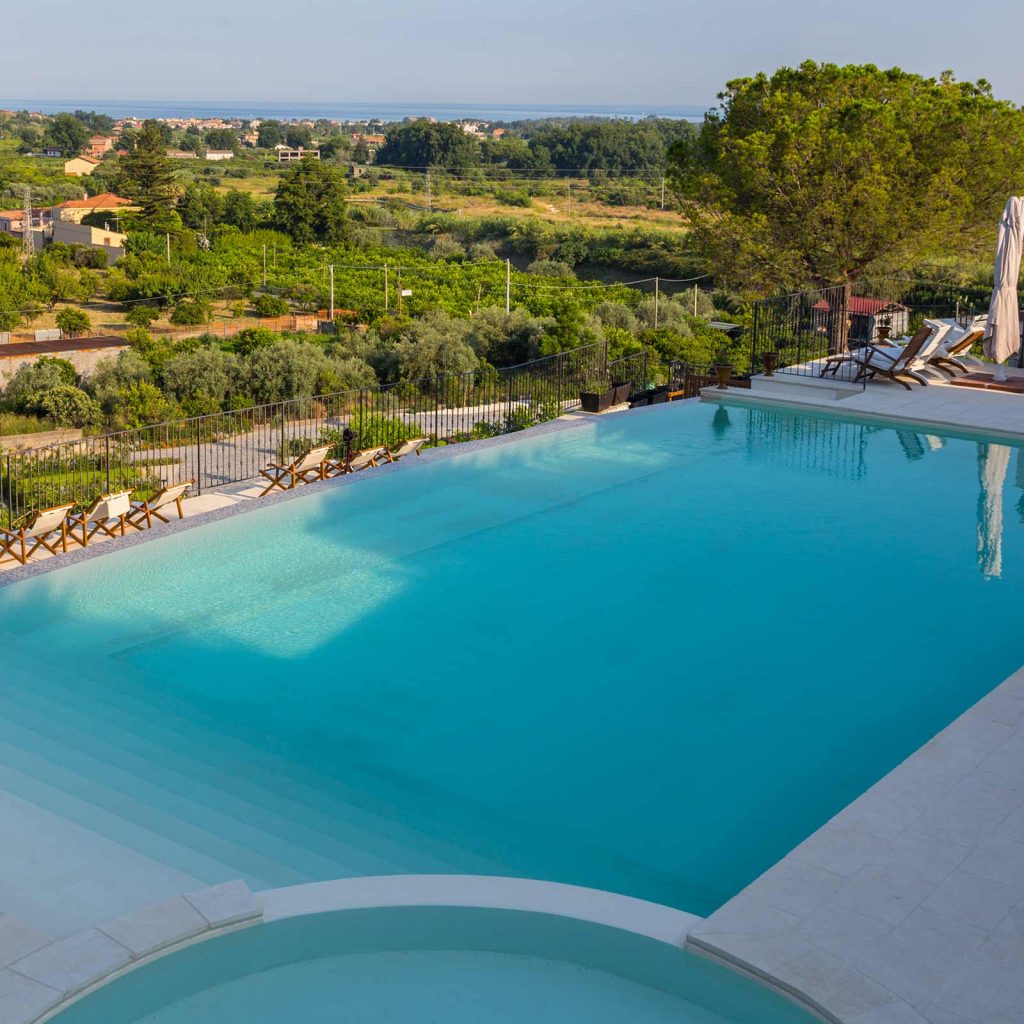 A relaxing stay
Don Vittorio Country Village has 21 flats, with both two and three rooms, some of which can host up to 5 people. Designed to welcome families or groups of friends who wish to stay in a relaxing spot, surrounded by nature.
Don Vittorio Village aims to provide its guests with a unique and unforgettable stay in a peaceful oasis. The unique and enchanting panorama can be admired from the terraces of the flats and from the pool. Next to the piscina is the bar where you can enjoy your favourite cocktail.